National Aquarium n Baltimore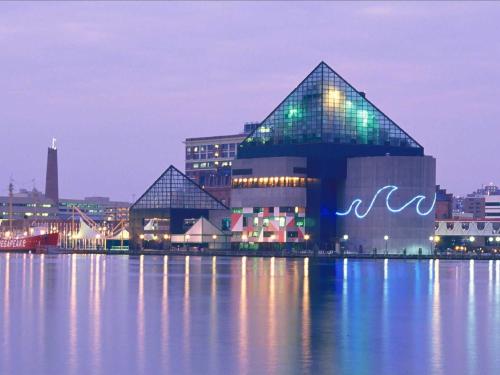 We are located just a half mile away from the famous National Aquarium in Baltimore's Inner Harbor. The aquarium is an attraction for all ages where you can explore the captivating creatures of the sea with more than 16,000 animals including sharks, birds, frogs, turtles, dolphins, and jellies.
For the convenience of our guests, we sell discounted express entry tickets. Just stop by the front desk at any time during your visit to purchase tickets. Tickets must be purchased with credit/debit card.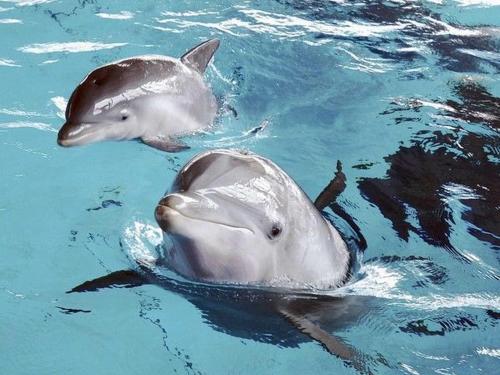 We also have a Baltimore Aquarium Package, which includes:
• One night's accommodations
• 2 Adult Express Entry Aquarium Tickets
• Late checkout time of 1pm
• $20 gift certificate for a future stay
Click HERE to book now!
The Sleep Inn & Suites Top 5 Favorite Exhibits:
1. Dolphin Discovery
This is the Aquarium's largest exhibit with a colony of eight Atlantic Bottlenose Dolphins!
2. Blacktip Reef
This award-winning exhibit replicates the Indo-Pacific reefs, featuring black-tip reef sharks, sea turtles, stingrays, and many more!
3. Tropical Rain Forest
See Tropical birds, poisonous frogs, sloths, monkeys, and more in this breathtaking exhibit with thousands of rain forest plants.
4. Shark Alley
This amazing exhibit lets you get up close with many different species of sharks! You won't want to miss out on the shark feedings!
5. Living Seashore
This is a fun, interactive exhibit where you can touch stingrays, horseshoe crabs, jelly fish, and more!